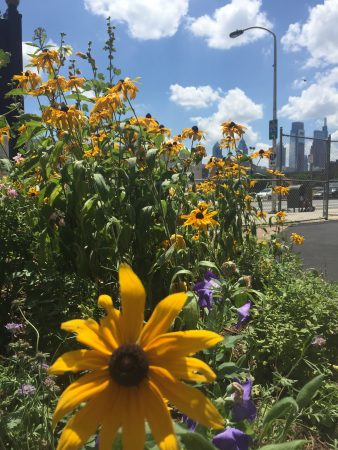 Please read the Grant Request Guidelines and Grant Reporting Guidelines, as well as "About Us" to better understand the Friends Foundation for the Aging and whether there is a good fit.   All grantees must be IRS Section 501(c)(3) organizations, categorized as public charities. First priority is given to Quaker organizations and then to organizations in PA-NJ-NY that address needs of aging adults in underserved communities.  Projects must advance equity, inclusion, and justice and reflect FFA values.
The first step is to send a one-page letter of intent by email. Be sure to include the problem you are addressing, your proposed action, and how you will evaluate success. Be sure to include a brief budget. Letters of intent can be sent at any time but must be received at least two weeks prior to the proposal deadlines (March 15 and September 15).
If your LOI is approved, you will be invited to submit a full proposal in the next grant cycle.  Please submit by email; there is not an electronic form, but please respect the length limits listed in the guidelines– 5 pages (plus budget). Submit together in one PDF.
 Click here for grant application guidelines
Proposed projects must reflect FFA values.
Communication:  You are welcome to call the Foundation at any time during the application process.  In fact, it is encouraged so we can work together toward a successful project. FFA may request a site visit, presentation to the board or invite further conversation during the grant period.  Our goal is to support your success. You may also send the proposal in advance of the deadline for some preliminary feedback.
Note to returning grantees: If you have previously received a grant from FFA, we know you.  You do not need to submit an LOI unless the proposal is for a radically different project.  You may be invited to use the short reapplication form and do not need to attach 990 and IRS determination letters.  Click here for short reapplication form.
Key dates:
Proposals are due on September 15 and March 15.  Letters of intent at least two weeks before these dates.
Proposals are then distributed to the FFA board so they are able to submit questions, which are emailed to the prospective grantee for responses and edits.  This process usually takes about 2 weeks.
Board meetings for granting are generally held mid-April and mid-October. Notification will be sent soon after the meeting.
Recent grants:
2021
| Organization | Amount | Purpose |
| --- | --- | --- |
| Friends Services Alliance | $2000 | Symposium speaker |
| Friends House Retirement Community | $35,000 | Montessori Lifestyle Program |
| Kendal at Home | $35,000 | Virtual & In-person programming |
| Jewish Family & Children's Services Greater Philadelphia | $30,000 | Hoarding support groups |
| Ujima Friends Peace Center | $37,000 | With These Hands |
| Quaker Voluntary Service | $18,000 | Fellowship in Aging Services |
| ARTZ Philadelphia | $5000 | Mural |
| Witness to Innocence | $35,000 | Peer Specialist-Seniors |
| National Church Residences | $20,000 | Pastoral Care in Senior Housing |
| Barclay Friends | $25,000 | Horticulture for residents, staff, neighbors |
| Black Doctors Consortium | $10,000 | Covid-19 Vaccination and Education |
| Rise Hightstown | $20,000 | Senior nutrition |
| Lutheran Social Ministries NJ | $4450 | Mt Olive gardens |
| Pendle Hill | $20,000 | Virtual programming |
| Woolman Hill | $30,000 | Accessibility |
| Mercy LIFE West Philadelphia | $22,825 | GrandPad pilot |
| New York Yearly Meeting | $64,000 | ARCH pastoral care visitors and workshops |
| American Friends Service Committee | $50,000 | Immigrant Rights social worker |
| ARTZPhiladelphia | $25,000 | Arts in the Neighborhood |
| Trinitas Health | $28,000 | Community Health Worker in Readmission Reduction program |
| Center in the Park | $11,000 | Rainbow Connections-LGBTQ inclusion |
| Montgomery SAAC | $20,000 | Virtual caregiver support groups in diverse communities |
| Friends Home & Village | $15,000 | Senior Planet technology classes -Bucks Co. |
| Kindersmile Fdn | $50,000 | Smiles for Seniors |
| Senior Community Services | $15,000 | Caregiver support groups in diverse communities Del. Co. |
| Youth Service Opportunities Program | $30,000 | CONNEX Intergenerational service |
| Philip Jaisohn Fdn | $15,000 | Comprehensive Care Service model for Asian American seniors |
2020 Innovation Mini Grants
| Organization | Amount | Purpose |
| --- | --- | --- |
| ARTZPhiladelphia | $1000 | ARTZ in the Hallway |
| Broadmead | $1000 | Staff support group |
| Chandler Hall | $1000 | Virtual Visits-Life Enrichment |
| Friends House Retirement Community | $1000 | Magic Carts |
| The Hickman | $1000 | Virtual Reality System |
| JFCS Philadelphia | $1000 | Equipment for virtual hoarding support groups |
| Kendal-Crosslands | $1000 | Staff appreciation/virtual cocktail hour |
| Kendal at Home | $1000 | Weekly coffee hours |
| Lathrop | $1000 | Virtual Country Store |
| Medford Leas | $1000 | Birthday Cakes |
| Trinitas-Brother Bonaventure | $1000 | Tablets for virtual visits |
2020
| Organization | Amount | Purpose |
| --- | --- | --- |
| Barclay Friends | $25,000 | Horticulture program |
| Chandler Hall | $5000 | Emergency Heros Fund |
| Friends Home & Village | $10,000 | Technology to connect 2 campuses |
| Friends Home Kennett | $20,000 | Performance Arts with residents with dementia |
| Friends House Retirement Community | $30,000 | Garden accessibility & programs |
| Friends House Retirement Community | $2500 | Emergency technology for family communication |
| Friends Services Alliance | $30,000 | Education & Training Materials on Quaker Communities |
| Jewish Family & Children's Services Phila. | $30,000 | Hoarding support programs |
| National Church Residences | $30,000 | Expansion of pastoral care program to PA |
| Ralston My Way | $40,000 | Workforce Development |
| The Hickman | $5000 | Emergency personal protective equipment |
| Trinitas Health | $10,000 | Emergency protective equipment |
| Witness to Innocence | $25,000 | Social services for aging exonorees |
| Trinitas Health | $43,000 | Community Health Workers in Readmission Reduction program |
| New York Yearly Meeting | $64,000 | ARCH pastoral care visitors and workshops |
| American Friends Service Committee | $50,000 | Social worker in immigrant rights program |
| ARTZPhiladelphia | $30,000 | Arts in the Neighborhood |
| Center in the Park | $11,300 | Rainbow Connections-LGBTQ inclusion |
| Montco SAAC | $5000 | Arts for people with dementia |
| Chandler Hall | $3000 | Sensory stimulation for hospice and LTC |
2019
| Organization | Amount | Purpose |
| --- | --- | --- |
| Pendle Hill | $2100 | Sound system in Barn |
| Friends Home Kennett | $20,000 | Performance arts with residents with dementia |
| Ralston My Way | $50,000 | Add care coordination, expand service area for aging in place |
| Friends Services Alliance | $7615 | Dementia Symposium |
| Trinitas Health Foundation | $34,000 | Closing the medication gap |
| Jewish Family & Children's Services Phila. | $30,000 | Hoarding Support Program |
| Friends General Conference | $15,000 | Spiritual deepening e-retreat on aging |
| Friends Home & Village | $40,000 | Feasibility study for new housing model |
| Quaker Voluntary Service | $22,000 | Support 2 fellowship placements in aging services |
| Friends Southwest Burial Ground | $20,000 | ADA accessible path and parking |
| New York Yearly Meeting ARCH | $64,000 | Pastoral care volunteers for seniors |
| American Friends Service Committee | $50,000 | Social work services for immigrant seniors |
| Friends Services Alliance | $33,000 | Leadership Institute & internships |
| Quaker Senior Living Consortium | $30,000 | Study of loneliness and isolation year 2 |
| Jaisohn Foundation | $30,000 | Service integration through LCSW |
| ARTZ Philadelphia | $25,000 | Community-based dementia care arts program |
| Friendsview Retirement Community | $61,000 | ESL Mentor for increasing stable workforce |
| Friends in the City | $5000 | Written description of model |
2018
| Organization | Amount | Purpose |
| --- | --- | --- |
| New York Yearly Meeting-ARCH | $64,000 | Volunteer pastoral care of aging adults and people with disabilities in NYYM-NY, NJ, CT |
| Friends Services for the Aging | $35,000 | Develop capable staff through Leadership Institute and Student Internships- US |
| Friends House Retirement Community | $40,000 | Aging Well With Friends, transportation and support - MD |
| American Friends Service Committee | $50,000 | Social service support for immigrant elders - NJ |
| Quaker Living Consortium | $30,000 | Study isolation and loneliness in senior living, test interventions - PA, NJ |
| Philip Jaisohn Foundation (Health services ) | $15,000 | Develop Care Navigator services for Korean seniors-PA |
2017
| Organization | Amount | Purpose |
| --- | --- | --- |
| New York Yearly Meeting-ARCH | $69,000 | Volunteer pastoral care of aging adults and people with disabilities in NYYM-NY, NJ, CT |
| Friends Services for the Aging | $35,000 | Develop capable staff through Leadership Institute and Student Internships- US |
| Ralston My Way | $50,000 | Affordable access to services for seniors to age in their homes - PA |
| Friends House in Kennett | $19,000 | Programs for residents with dementia -PA |
| Act Now Foundation | $25,000 | Expand bilingual community education on Alzheimer's and Aging in Place - NJ |
| American Friends Service Committee | $48,300 | Social service support for immigrant elders - NJ |
| Trinitas Health Foundation | $35,000 | Extend Patient Safe & Sound program to aid frail elderly patients transition back to community |
| Friends Rehabilitation Project | $37,325 | Low income seniors and youth produce food through gardening PA |
| Friends LifeCare-Caring Friends | $10,500 | Dementia training for caregivers PA-NJ |
| Ujima Friends Peace Center | $29,300 | Intergenerational learning- PA |
| Concord Quarterly Meeting | $6993 | ARCH visitor training -PA |
| Friends Center City- FitC | $25,000 | Improvements for social programs PA |
| Barclay Friends | $5000 | Emergency funds after fire – PA |
| Jewish Family & Children's Services | $30,000 | Hoarding Program - PA |
| Stand Up For Salem | $35,000 | Senior Community Garden Project-NJ |
| Friends General Conference | $49,700 | Spiritual Deepening e-Retreats |
| Friends Mindfulness Collaborative | $33,600 | Mindfulness for chronic pain management -PA |
| Community Education Center | $40,200 | Film on Medford Leas residents -NJ |