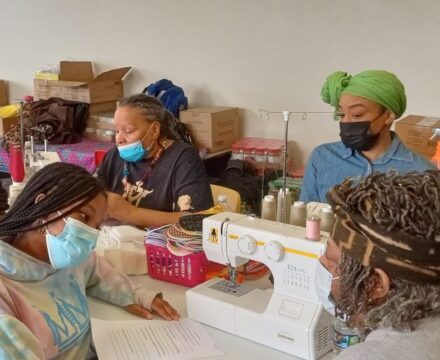 Please read the Application for a Grant Guidelines and Grant Reporting Guidelines, as well as "About Us" to better understand the Friends Foundation for the Aging and whether there is a good fit.   All grantees must be IRS Section 501(c)(3) organizations, categorized as public charities. First priority is given to Quaker organizations and then to organizations in the Greater Philadelphia-New Jersey-New York City region that address needs of aging adults in underserved communities.  Projects must advance equity, inclusion, and justice and reflect FFA values.
The recommended first step is to schedule a phone call with the FFA Director.
The next step is to send a one-page letter of intent by email if invited.  Letters of intent can be sent at any time but must be received at least two weeks prior to the proposal deadlines (March 15 and September 15).
Letter of Intent outline:
Amount of grant request.
What is the problem you have identified? Who will be served?
What is the solution you propose to address the problem?
What actions will you take?
Do you have other partners for implementation or funding?
How will you know your actions are having an impact?
Brief statement of organization history and competence for this project.
If your LOI is approved, you will be invited to submit a full proposal in the next grant cycle.  Please submit by email; there is no electronic form, but please respect the length limits listed in the guidelines– 5 pages (including budget). Submit together in one PDF.
 Click here for grant application guidelines
Proposed projects must reflect FFA values.  Click here for FFA Values
Communication:  You are welcome to call the Foundation at any time during the application process.  In fact, it is encouraged so we can work together toward a successful project. FFA may request a site visit, presentation to the board or invite further conversation during the grant period.  Our goal is to support your success. You may also send the proposal in advance of the deadline for some preliminary feedback.
Note to returning grantees: If you have previously received a grant from FFA for 2 years, we know you.  You do not need to submit an LOI unless the proposal is for a significantly different project.  You may be invited to use the short reapplication form and do not need to attach 990 and IRS determination letters.  Click here for short reapplication form.
Key dates:
Proposals are due on September 15 and March 15.  Letters of intent at least two weeks before these dates.
Proposals are then distributed to the FFA board members so they are able to submit questions, which are emailed to the prospective grantee partners for responses and edits.  This process usually takes about 2 weeks.
Board meetings for granting are generally held mid-April and mid-October. Notification will be sent soon after the meeting.